Baby, Toddler, Child Sign Language - "Better Late Than Never"
by Margaret (Peggy) Borle
(Cranbrook, BC, Canada)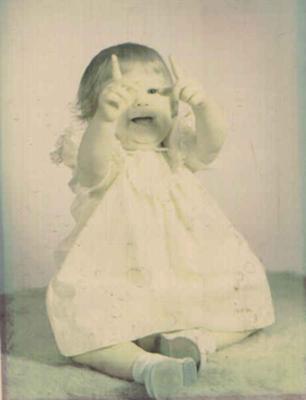 Baby Peggy Signs American Sign Language - Camera
My name is Margaret (Peggy) from Canada and I am a Child of Deaf Adults (C.O.D.A.).

I am 46, have 3 hearing siblings & 3 hearing offspring. I also have Deaf aunts & uncles.

I come from a a full Deaf family and I love it!


Join in and write your own page! It's easy to do. How? Simply click here to return to Submit Photo Baby Sign!.