Basic Sign Language with my Toddler
by joanne locke
(Las Vegas,Nevada,U.S.A)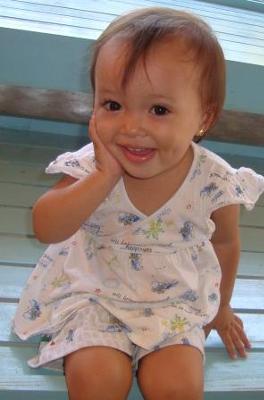 My daughter using toddler (baby) sign language
I started teaching my baby,the sign language when she was 4 months old.


Like signing the milk,water,mom,dad.

And I never stopped teaching her all the signs language even i am just learning too

And now she is 2 years old she learned more like the animals and family members sign and fruits and more just the basic baby sign language..

I even myself wanted to know more and my baby about sign language.

I just learned this through free watching online baby sign language videos.
Join in and write your own page! It's easy to do. How? Simply click here to return to Do You Sign with your Toddler?.