Help Me Find this Answer - Baby 8 month signs...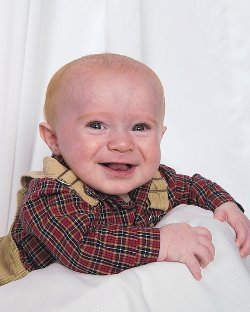 Our son is 8 months old and attends a daycare where sign language is taught and valued. There is one gesture that I am completely puzzled about...

Whenever Jesse comes into your arms -- you could be someone he knows well or not -- Jesse puts his left hand on your face.

Folks have remarked that he looks totally entranced while he rests his hand on your cheek.. sometimes he looks around or moves his hand a bit, but I am sooo confused.

Is this a sign he has picked up or adapted? I can't find a sign that looks like what he is doing nor does his daycare know.

Any thoughts.....
Join in and write your own page! It's easy to do. How? Simply click here to return to Can you help parent find answer?.