Baby Sign for Flower


Starting with your dominant hand open, point your thumb in the same direction your palm is facing. Put your fingers together and fold them down until the pads of every finger touch the pad of your thumb.
Now, touch your fingertips next to your nose on your non-dominant side, then your dominant side. This sign can be repeated and it resembles smelling a flower.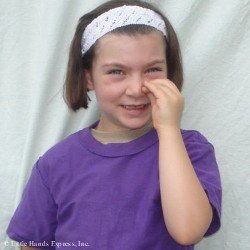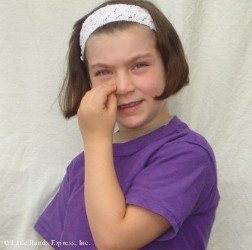 Slideshow image - please allow a few seconds to load.
Return from "Sign for Baby" to "Baby Signs Dictionary"
Return From the "Baby Sign Language Glossary" to the "Babies and Sign Language" homepage