Baby Sign for Jump


Place your non-dominant hand in neutral space a few inches in front of your chest. Your palm is facing up, elbow is to the side, and fingers are together. Your dominant hand has the pointer and middle fingers extended and apart from each other with the ring and pinky fingers tucked under the thumb. Now, with your dominant hand's palm facing you, point your fingers down and place your finger tips on the palm of your non-dominant hand.
Next, move the dominant hand up about 3 inches. While moving that hand up, bend your pointer and middle fingers on your dominant hand. Repeat this motion. This sign shows what someone's legs look like while they are jumping.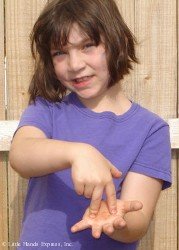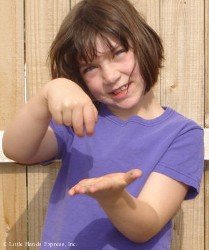 Slideshow image - please allow a few seconds to load.
Return From the "Baby Sign Dictionary" to the "Babies and Sign Language" homepage