Baby Sign for Yellow

Fold your dominant hand into a fist. Extend your pinky and thumb so they are sticking straight out from each other. Place your hand in neutral space a foot in front of your dominant shoulder. Make sure your hand is upright with your elbow pointing down.
Rotate your hand so your palm is facing your non-dominant side. Then rotate your hand from the wrist until your palm is facing the same direction you are. Repeat this in a shaking motion.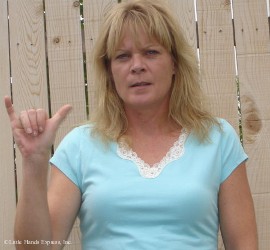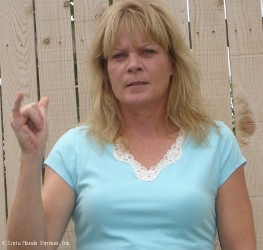 See Slideshow below for further clarification. Dial-up users - Please allow a few extra seconds to load.
Return from "Sign for Baby" to "Baby Signs Dictionary"
Return From the "Baby Sign Language Dictionary" to "Baby Sign Language" home