Free Baby Sign Language Information & Tips


Looking for a baby signing answer right away? Just use the search box below:
---
Dear Mama Signs,

Hi I am English, living in Italy and married to an Italian. We have an 8 month old baby and I was wondering whether baby signing could help with the double language problem.
I have looked at the BSL and ASL signs and prefer the ASL signs but don't know where to begin as far as resources are concerned. I have already started using the signs and have found the baby gets really excited by them.
It's brilliant! Is there a set of signs that she will be able to use in Europe rather than just with us? It would be a pity to waste such a great skill.
--Marion
Country: Italy

Hi Marion!
Thank you very much for your query. Europe has several different sign languages, depending on the country. Since you are in Italy; (and if you plan to live there for a long while), then Italian Sign Language (L.I.S.) would be the way to go. :-)
And yes signing would definitely help establish a connection between a dual language in the home.
I have created two signing pages especially for you:
And
I hope this helps with the questions you have. Also, if you are truly happy with ASL, there is nothing wrong with using it! It's quite widely used. :-)
I am so happy to hear that your baby and family are enjoying the signing!
Amazing, isn't it? :-)
Happy Baby Signing!
---
Dear Mama Signs,
Is there a possibility that a child with Downs Syndrome, learning sign language, could delay his/her speech?
--Sherry

Hi Sherry!
Sign language actually boosts communication skills for babies and children with Down Syndrome. Most kids with Down Syndrome.. click here for more about sign language and down syndrome benefits..

---
Dear Mama Signs,
People were giving me different advices... such as using my voice or not while I use sign language. What is the best to do? Use my voice with sign language or not?


Hi!
With hearing babies you are encouraged to use your voice at the same time while signing with your little one. When babies hear your voice and see the sign, it serves as a better connection for them. This also reinforces the spoken word.
For instance, you can say the whole sentence "Would you like some milk?", while simply using the sign for "milk". You can bet your baby will understand! :-)
A useful time of using signs without using your voice at the same time would be maybe in a public situation, where perhaps your son or daughter needs to use the restroom. S/he can let you know discretely by just signing "bathroom" or "potty".
Perhaps you also may have a secret code or two for when you need him/her to be extra quiet at a restaurant, movie theater, etc. You could simply use your code sign, and it's quickly understood (all without having to raise your voice!)
For more info, please see "How to Sign with your baby"
Hope this helps!
---
Dear Mama Signs,
Hi I was searching for the sign "pacifier". I could only find the sign for pacify.. is it the same ?? Can you please tell me the sign for pacifier? Thanks.
-Jessica

Hi Jessica,
Sure thing. Please click this link: Baby Sign for pacifier.
This should pop up with the exact sign you are looking for. :-)
We are continuously adding new signs to our baby sign language glossary, so please be sure to check back or join our free Baby Signing RSS feed.
Thank you for visiting! :-)
---
Dear Mama Signs,
Would you mind please indicating the sign for "you're welcome"
--Claire

Hi Claire!
Sure! Here you go:
Sign language for Your Welcome
Just click the above link and you will be taken directly to the sign.
Thanks for visiting!
---
Dear Mama Signs,
I wanted to ask you about our baby and her signing. We sign with Kenzie things like milk, dad, mom, and potty, but I'm not sure our timing is right.
The only things she responds to are "yay" and when we sing/sign the abc's. Then we get the biggest cutest smile.
But should we sign "dad" when he comes into the room, and should he sign it on himself, or should I sign it when I see him? I've been thinking about how some babies sign at as young as 5 months, and I don't think we've even close, though she is past 4 months. Do you have any advice on this?
Thanks!

--B

Hi B!
First of all - you are doing great!! Does Dad sign those basic words, too?
Re: The sign for 'milk' - does Dad feed her any expressed breast-milk in a bottle?
If so, you may want your sign for 'milk' to be two different signs.
When my husband fed our son any milk (formula, cow's, etc) from something other than mine, he'd use the actual sign for 'milk'.
When I nursed our son, we would use the verb form sign for 'nurse', which was a closed 'and' hand tapping at the breast/chest area. (Keep in mind, this is not the same sign for the noun "nurse")
That way you will know the difference between how she wants a drink. This is very cool, because at first, as it will help her to discern the different types of milk as well!
Now, if Dad doesn't give her anything from a bottle or a cup, then you can use the standard 'milk' sign.
The signs (around 6 months) we used for drinking were "nurse", "milk" (from cup), "drink", "water", and "juice". Before 6 months we only used "nurse" and "milk" I hope this make sense.
Consistency
How often do you sign with Kenzie? When activity related signs are relevant? Or do you sign to her constantly? This also makes a HUGE difference.
This doesn't mean you have to sign to her 24/7, but if you set aside like 10-15 minutes a day and completely focus on a couple of signs with her, it will cause even more significant results.
Just be sure to use simple signs: Right before changing her, you could sign "change", and while changing her try to get the sign in again. After she's nice and dry, you could use the sign once more.
Right before eating, you simply say "Do you want to eat?", while signing the word "eat".
Same goes with "more", "finished", etc.
Most babies take anywhere from (in reality) 11mos to 14 months for an actual sign or two to develop. The babies that sign at 6-8 months are the babies that just really 'get it', and/or their parents are really working hard at it.
That doesn't mean that if Kenzie doesn't sign by 7 months that you are not doing all you can!
Babies pick up specific skills when THEY are ready. Some walk at 10 months old, and some don't want until they are 18 months. So please don't feel discouraged or anything like that!! I'm betting you are doing a GREAT job!
Signing habitually
Yes, when Dad walks in the room, sign "Dad" right away! And point to him (you'll be smiling already, so I don't have to tell you to smile, right? :-) Dad can also sign "Dad" after you sign it when he walks in, or if he's across the room calling to Kenzie, you quickly 'beat' her to looking and sign "Dad" and pointing to him.
Signs to sign ONTO Kenzie: At different times you can vary the sign for Dad. It doesn't always have to be when he walks into a room. Perhaps you are reading her a book (or a family photo album), and she's sitting in your lap, back facing you.
You hold the book, and can sign either using her hands, or signing on her. So if in the book, there is a father character, you can sign it on her (touching your hand/thumb on her forehead to sign "Dad" with your hands, her hands, or both. I hope this makes sense.
Helpful signs to know now..
Finish is a very good sign/word to know. Kenzie can tell you when she's "finished" eating, when she's "finished" playing, when she's "finished" with her bath.
Another powerful sign is for the word "more". Once a baby learns this sign's potential, it's used for almost everything! "More milk, more bath (time), more play, etc" Really cute.
"Please", "Thank You", and "help" are also great to use.
Kenzie responds to "Yay", because it's so exciting! And the ABC's are a fun, light little song. Yep, they love that!
So you see she likes music/songs. Wonderful! You can sign various little ditties: including "Itsy Bitsy Spider", "Twinkle Twinkle Little Star", "Jesus Loves Me", etc...:-)
Whatever she responds to certain songs and signs, definitely 'jump' on those signs and use them. But, please don't think that just because she isn't signing back that she doesn't understand!
And of course her signs are not gonna look like yours at first. Our son at age 7 months signed "drink" perfectly - on his forehead! As long as you understand, what your baby wants or needs.
Watch closely!
So my point is, watch closely because she might be signing and you don't even realize it. I'd give her til age 7-9 months, partly because I'd like to assume you and Dad are really working hard with her.
With the signing, she's most likely going talk way quicker than most babies/toddlers her age.
Check out the first video on this page. 13 month old baby signer. You'll be quite amazed.
Hope this helps!!
Dear Mama Signs - Free Baby Signing Questions & Answers Page 1 of 4
1, 2, 3, 4



---
Please ask away!
Have a Baby Sign Question to ask Mama Signs?
Anything about Baby Signing that's got you perplexed? Wondering about this or that? Relax, type in your question(s), hit Submit Question To Mama Signs, and you're set!

We will also notify you immediately when your baby sign language reply is posted!
Baby Sign Language - Visitor Comments!
Click below to view infant and toddler signing contributions from other visitors to this page...

Have an infant, or toddler sign language story to share? Click here to share with others! Thank you!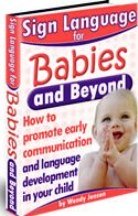 ---