Baby Signing - How to Sign the word Pain/Hurt


Oh no, baby doesn't feel well! Headache? Tummy ache? Your infant or toddler can tell you what hurts and where. Immediately.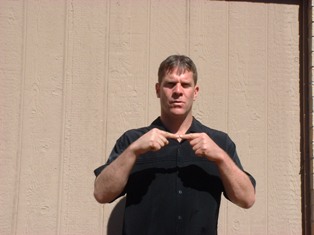 ---
Slideshow image - sign for hurt/pain
---
Return from the "Sign for Pain or Hurt" to the "Baby Sign Language Glossary."
Is there a specific baby sign you are seeking?
Please let us know
Delightful Parent Testimonials - Baby Sign Language
Sign Language also extends marvelous
benefits for your Toddler
Suggestions? Feedback? Comments? Thank you!
Back to Baby Sign Language homepage