Baby signer of the month!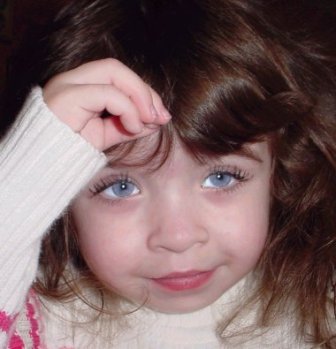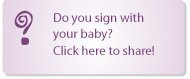 Isn't she a cutie!?
---
Your baby signing photo can be here, too!
---
Show your pride and joy!
Please submit your baby sign photo!
Were you lucky enough to catch your signing cutie pie on camera?

Or do you have a video? Perhaps a Youtube video you'd like to post here of your little one using baby sign language?

We'd LOVE to see the sign she or he is performing! It's easy to submit, just check it out right below. :-)


Cick here to see comments about Baby Sign Pictures from other parents to this site!
Click below to see baby sign photo contributions from other parents and visitors to this page!

Baby Sign for Thank You!
Lauryn signing Thank you at 15 months. MJ says : Silvia, THANK YOU! Lauryn is absolutely adorable!